My Journey – Dale Langehennig, CIC – Agent/Owner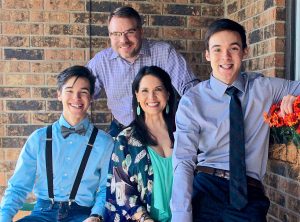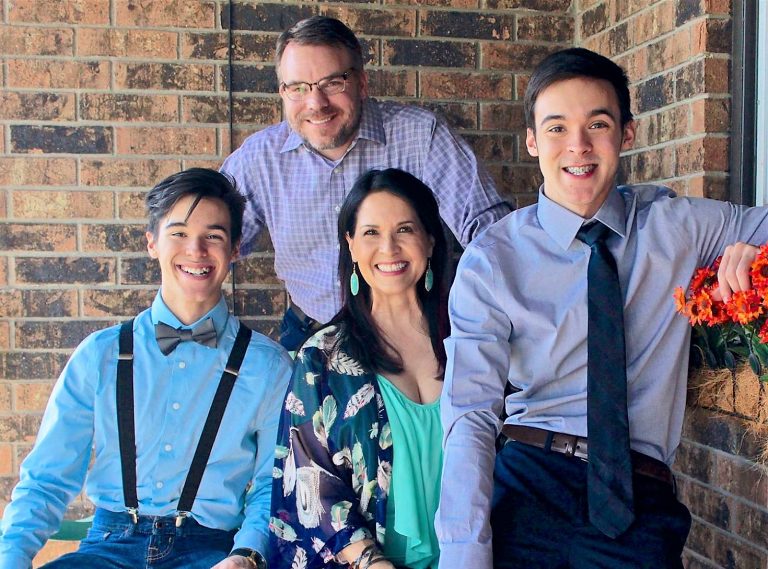 My journey in the insurance business began over 20 years ago in the fall of 1997. That was before the internet was really much of a "thing" and when we rated policies out of a three-ring binder from the insurance company, calculating prices by hand based on about five characteristics. We had boxes of multi-colored carbon copy applications that we filled out with a pen and mailed off to the company with a check, waiting for weeks to hear if there was a ticket or an accident or a claim that had affected rates or somehow disqualified the customer. My, my how things have changed in that time!
After a number of years and a successful career in a government job that I enjoyed, I desired more. I wanted to make a positive impact on my community and all those that I came into contact with while building a business to take care of my new wife, Gracie and soon to be family. I was studying real estate with dreams of being a realtor or owning rental properties. I didn't find insurance it found me, and I'm glad it did. I was recruited by the local Farm Bureau agent in Amarillo, Texas, who just happened to office in the same building as my wife. I put my real estate dream on hold and dove head first into insurance.
I enjoyed Farm Bureau and the company culture but I really wanted to own my own business, so I opened an Allstate office at 45th & Coulter in Amarillo, TX in May of 1998. Those first years in the business are still very special to me. I remember building a business from scratch and learning the right way and 1000 wrong ways to do things. By the summer of 2000, I had two sons, and as a young father, I was even more motivated to work as hard as I could to be the best I could be to provide the best life I could for them. In 2001, the black mold issue in Texas made the insurance industry extremely unstable and hardened the market for homeowners and property coverage in general. By late 2001, many companies were not writing homeowners insurance at all and those that were had increased premiums substantially. I felt the need to better serve my customers and stabilize my business by opening an independent agency where I could represent multiple companies to make sure I was providing the best value to my customers in terms of coverage and price as well as serve the commercial and oil & gas business sector. I learned that the process to open an independent insurance agency from scratch would be next to impossible so I began looking for an existing independent agency to purchase.
A business associate told me that there was an independent agency possibly for sale in Canadian, Texas. Reid Insurance was a 50-year-old agency owned by J.B. Reid, a lifelong resident of Canadian. He and his wife were ready to retire, and we hit it off right from the start. We worked out the details of the sale, and I bought the business in May of 2002. My wife and I moved with our boys to Canadian and began our journey in the independent agency world. We learned so much and enjoyed being able to offer policies from multiple companies rather than only one product from one company. In addition to Canadian, we began marketing to Amarillo, my wife's hometown of Panhandle, and the rest of the state after rebranding the agency as Texas Preferred Insurance. It was then that we started writing more oil & gas coverage and gained substantial knowledge to serve coverage needs in that sector. Realizing the need to dig deeper into insurance education, I began to pursue my Certified Insurance Counselor designation in 2005. Earning my CIC in 2010 has proven to be rewarding and a worthwhile investment in the future of the agency as well as a benefit to our customers.
After customer growth in Amarillo and the rest of the state, it was time to open a physical location in Amarillo. We opened our Amarillo branch near I-40 and Coulter in 2012 and moved downtown to the 7th floor of the Wells Fargo Building in 2015.
Over the years a lot has changed. My sons are now almost grown, my wife has not aged a day, and I may have earned a few gray hairs, myself. In the past 20 years, our staff has grown from just myself, Gracie, and two babies in diapers to an awesome team of 6 who enjoy serving our existing clients and welcoming new customers into the agency as well! From a small office in the back of the little Farm Bureau building in Panhandle to multiple locations serving the entire state.
The internet, witty commercials from 800# companies and the focus on "cheap" insurance (think about how that sounds) have created a perception that insurance is a commodity like bread or milk. Many have been deceived into believing that all insurance is the same, that finding the best price online or on a call to an 800# is all that is needed in today's world. You would be amazed at how many things we uncover during conversations with customers and how much they learn along the way. Yes Even in our modern, digital, screen-driven world, the art of conversation is still important, necessary and very much alive. We work hard to build relationships with our customers by listening carefully to discover needs, solve problems and provide guidance that is much more valuable than just a "cheap price." It is rewarding to continue to work hard to be the best we can be for our customers. If you are a current client, we thank you for your business! If not, we invite you to contact us regarding anything you would like to discuss! As an Independent Agency, we have a broad understanding of the industry and the perspectives, pricing, and products offered by many companies. We are not limited to just one offering, nor are we limited to the knowledge and training from just one company's perspective. I know that we represent the best value for your insurance dollar. It is not always about getting the cheapest price. Insurance is about so much more. It is about protecting the things that matter most to you as well as your financial future which cannot be measured. Sometimes it is learning things and gaining perspective that you did not have before calling. We look forward to visiting with you online, by email, phone, or in the office over a cup of coffee. I invite you to give us a call today! You are going to like the way we do business.
You need an agent! You need a GOOD one!
Looking forward to many years of serving you,
Dale Langehennig, CIC Owner / Agent
Texas Preferred Insurance